Finding the perfect and best overall live chat solution is really hard. Because good live chat solutions are not about chatting. Probably that's clear to you by now.
I tried lots of live chat solutions in the past self-hosted ones, and live chat as a service one.
Lately, another category is getting popular, live chatbots. I will not get into that much in this article but I think the future is smart AI Chat Bots. They are still not there they reply stupid after you ask very specific questions. But still, AI developing really fast.
Let's start with my favorite live chat service.
I don't have any deal with these solutions and links are just direct links. No referral.
Tawk.to
Tawk.to is one of the most consistent, great, and mostly free online live chat solutions.
If you never heard of it before well you will be glad you just learned now.
It even has a WordPress plugin you can plug in to. Check www.tawk.to for more details.
It has 200k+ install on WP websites.
The service is free you don't need to pay anything to use this service for most of its basic features.
They have a very good dashboard on their website. Chat archive, auto-response templates, statistics, filtering….. so many features.
You can solve your CRM problems or integrations with Tawk.to too. I've known Tawk.to for like 10 years. They added every kind of solution or integration possibility to solve support situations.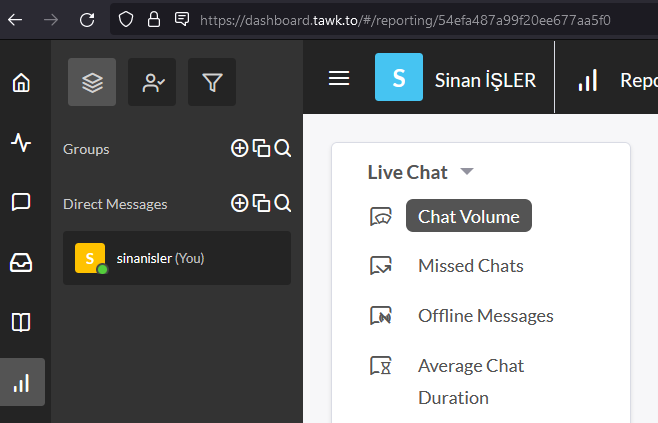 Some people can't imagine a free live chat service so people think tawk.to selling data or something. No, they don't. They have other premium solutions to make revenue.
Read this to feel safer https://www.tawk.to/data-protection/ccpa/
With paid solutions and addons you can get a lot more if you need it. Like removing tawk logo, hiring support agents, virtual assistants….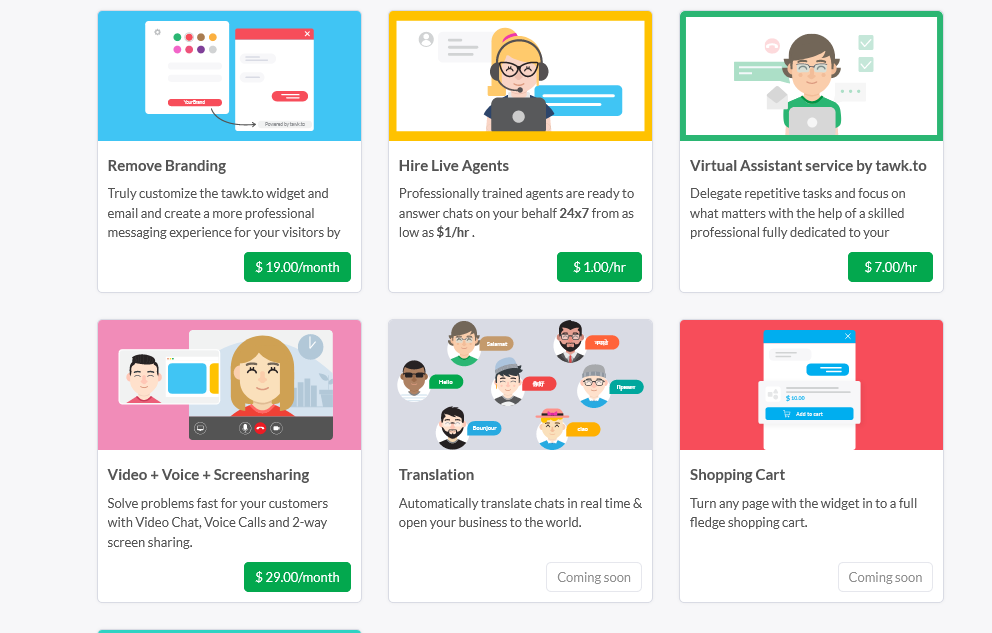 If you need these paid solutions keep in mind Tawk.to solutions way cheaper than competitors.
Honestly after tawk.to I don't think you need another solution if you are not a 100+ or 1000+ employee company. Maybe you need integrations and CRM-friendly solutions. Maybe you already use salesforce and you need a chat solution. Then maybe you can use other services.
Check these solutions for paid and expensive live chat ;
Here is useful data. What is the market share 🙂
| Ranking | Technology | Market Share |
| --- | --- | --- |
| 1 | tawk.to | 20.07% |
| 2 | Zendesk | 12.25% |
| 3 | Facebook | 9.63% |
| 4 | Live Chat | 6.36% |
| 5 | Tidio | 5.44% |
| 6 | Intercom | 4.34% |
| 7 | Zoho | 3.60% |
| 8 | Pure Chat | 3.49% |
| 9 | Drift | 3.25% |
| 10 | Olark | 3.11% |
But Sinan you didn't review all of them.
I am just recommending what I know best.
There are websites out there doesn't even include tawk.to on their live chat review articles. That is making me angry.
This is why I wanted to write this article.